Google Tez | Best Payment App in India
Google is finally joining the digital payments system in India. Tez has been made for India and will make payments as simple as cash, It comes with features that Google said makes it easy and safe to use.
Google Tez payments app goes live for Android and iOS.
Google Tez is Payment App not a Wallet. This is a UPI-based payments app, not a mobile wallet, and offers a host of options for transferring money and making payments.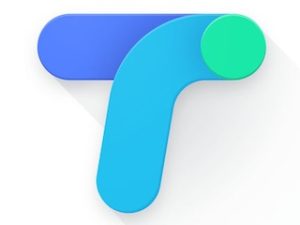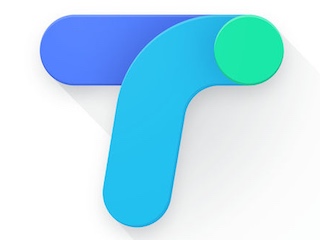 Google has on board banks that support the Unified Payments Interface (UPI). The government has been pushing the UPI platform to boost digital payments in India.
you need to set a Google PIN, for accessing the app every time.
Google has started targeting the emerging digital payment services in India.  Also with the new Referral schemes launched by Google Tez app for payments. Google Tez Payment App Services currently works with 4 major banks, Axis Bank, HDFC Bank, ICICI Bank and State Bank of India to enable access to payment services across all the 55 UPI-enabled banks.
Tez will also support credit cards, debit cards, e-wallets in the future. If you do not already have a Google Account, you may register for one on Tez. The Privacy Policy for Tez is the same as it for the rest of Google Product.Google will ask for information such as mobile number, bank name, credit/debit card, date of birth, etc.
It is possible to add multiple banks to Google Tez app. Each account will also require its own UPI Pin.
Google Tez doesn't really offer anything dramatically different from an app like Bhim or PhonePe.
Tez also allows payment through QR Code, which again most of the other players do have. Tez got about four lakh active users in just 24 hours of launch.
Tez also has a 'cash mode' for offline payments. Using the 'Nearby' API, a sender and receiver can use pay and receive options simultaneously to complete a transaction. Tez offers a feature called Cash Mode where one can pay without sharing bank details or phone number.
Google Tez supports multiple languages, including Hindi, Bengali, Gujarati, Kannada, Marathi, Tamil, and Telugu.
Google is offering users Rs. 51 for referring new users to use the app. After a referral both people will get the money added to their bank accounts.
You can send a maximum of Rs 50,000 in one transaction via the Google Tez application. In our case, the app did not allow for more zeros to be added after Rs 50,000.
First, you need to download the Google Tez app from the Google Play Store or Apple App store.
Terrorism.. By my third Eye!!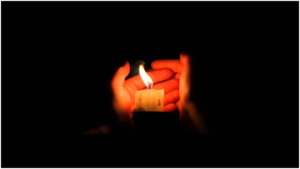 It has been very long since I wrote something. My last post was a poem on brutal Army school massacre in Peshawar, PakPakistanack 2014. Sadly on the same day, I heard about the attack on Army Headquarter in Uri, India.
Many events have taken place after that attack. SAARC boycott by Afghanistan, Bhutan, Bangladesh, Nepal, and Sri-Lanka following India, Ban on Indian TV channels and movies in Pakistan. One Indian political party demanded a ban on Pakistani actors working in India.
This is very strange that some so-called reforming political parties are asking such a thing. I do not see any point in this.
Terrorism must be condemned by every country throughout the world, but to ban the art/artists does not make any sense to me. I mean, what do they have to do with terrorism? Are they supporting terrorism? If there is any proof against them of any kind of connection with terrorism, they must hold legally for their deeds. What I understand is that such a ban can lead us nowhere but to an isolation, which is totally inappropriate in the time of globalization.
Actually, terrorism is not related to any religion. Terrorism is nothing but fanaticism. They proclaim themselves as a protector of their religion but the reality is, they are deceiving their God and religion. Killing innocent people without any cause is zealotry.
Nowadays, people grievously prejudge terrorism with specific religion. But the real scenario is very shocking. People of Islam have endured a lot more from these atrocities and hardship because of this fanaticism than people of any other countries have. Those terrorists have executed people of their own religion(of whom they claim to protect) for forgivable wrongdoings. They have ruined values, faith and dignity of their people and religion.
My point is, we should not relate terrorism with any religion. Terrorism is just a terrorism which must be condemned by each and every peace loving people and countries.
Those extremists want to distort this colorful and lively kaleidoscopic world to dull and lifeless world. But let us all stand against it. Let us explain to our children that none of the religion permits anyone to kill innocent people. Let us teach our children that Islam has nothing to do with terrorism so that they learn to respect other religion. Let us pray for peace for the entire human race,
As Mother Teresa has said,
"Peace begins with a smile."
Let us spread a love with an innocent smile. One day for sure, we shall overcome…
————————————————————————
Every time there is raining outside,
I get my room
and
come outside under a wide sky,  full of dark clouds,
leaving my all work aside.
—
Even though, I have a cough,
I argue with my health-consciousness
saying,"Hey, bro., just for a single minute, Can I ?"
—
I do this
because every time I caress raindrops,
I feel like I really exist.
It makes me feel
how it is to be like being.
Waves of eternal beauty are so immense,
that
every single touch leaves a mark on my heart.
———————————————————————-
(Photo source: imagineinfinitycoaching.wordpress.com)
written by Keval Gohil
Reliance Jio-Phone Launched, Plan, Price and Specifications
Made in India's Cheaper and Supper JioPhone Smartphone with attractive offers
All New Updates of JIO
Free of cost JioPhone will be available for pre-booking from August 24
Recharge only 153 Rs. You will get Unlimited Internet
Life Time Free call free from Jio Phone.
JioPhone supports 22 major Indian languages.
It is fully made in India Mobile Phone.
One time security deposit of Rs 1500 for every JioPhone will be charges. Refund for using JioPhone for 36 months.
Booking Starts in the month of August 2017 and You will get JioPhone in September 2017.
You can connect your JioPhone with your TV.
JioPhone will effectively cost Rs. 0.
JioPhone will have TV cable for casting programs on any TV set
JioPhone will have free voice services, it will enable internet access:
Isha and Akash Ambani launch JioPhone, a 4G feature phone.
An entry level smartphone costs around Rs 3000-Rs 4500. To bridge digital divide Jio will provide 'Jio Phone', an intelligent smartphone:
Jio to ingrate with all major e-commerce majors. We will have 10,000 Jio offices in all parts of India by September:
Because of Jio, India's 4G coverage will be more than 2G coverage
Jio is 4G network leader in coverage, speed, and connectivity. In the 12 months Jio will cover 99% of India's population:
 Ambani  Kokilaben Ambani breaks down as Mukesh Ambani pays tribute to Dhirubhai Ambani at 40th AGM of Reliance.
There are 78 crore mobile users in India. But a large part of them is not smartphone users.
Jio prime members will continue to get tariff incentives.
Starting March 2017, Jio successfully undertook the largest migration of customers from free service to paid users:
In just 6 months since Jio's launch, data consumption in India went from 20 crores GB to 120 crore GB every month.
India has overtaken US and China in mobile data usage.
Jio adds 7 customers every second.
Jio has acquired 100 million customers in 170 days.
It has been an incredible 10 months for Jio. We have acquired enough customers to justify our Rs 2 lakh crore investment.
Free of cost JioPhone will be available for pre-booking from August 2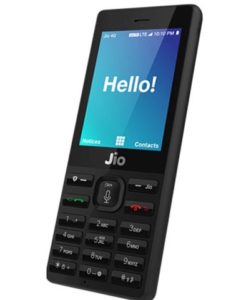 Disadvantages of Jio Phone
in Jio phone, no one can able to use WhatsApp and other applications.
No front Camera in Jio-Phone.
No Video Calling in Jio phone in the modern and 4G revolution area.
No hotspot in Jio phone. No Data share feature available.
No Playstor available in Jio Phone.
Jio phone has own operating system, there is no Android operation system.